I didn't CONQUER. (If you were waiting for that one 😉 In my division of 47 guys, I was 42nd.
However, for me it was never about finishing at the top of the leaderboard at all. It was about pushing myself farther than I've ever been, endurance-wise.
It was about finishing strong every day, which I feel like I did – for 6 days and 120 miles!
SUNDAY UPDATE:
It was hot, and I didn't really want to run yesterday. About 8 miles in, I thought: What am I doing!!!? So it was just one race shoe in front of the other for awhile. We started at the Vail athletic fields for the race start; here's my wife, getting me all set for the last stage of the event: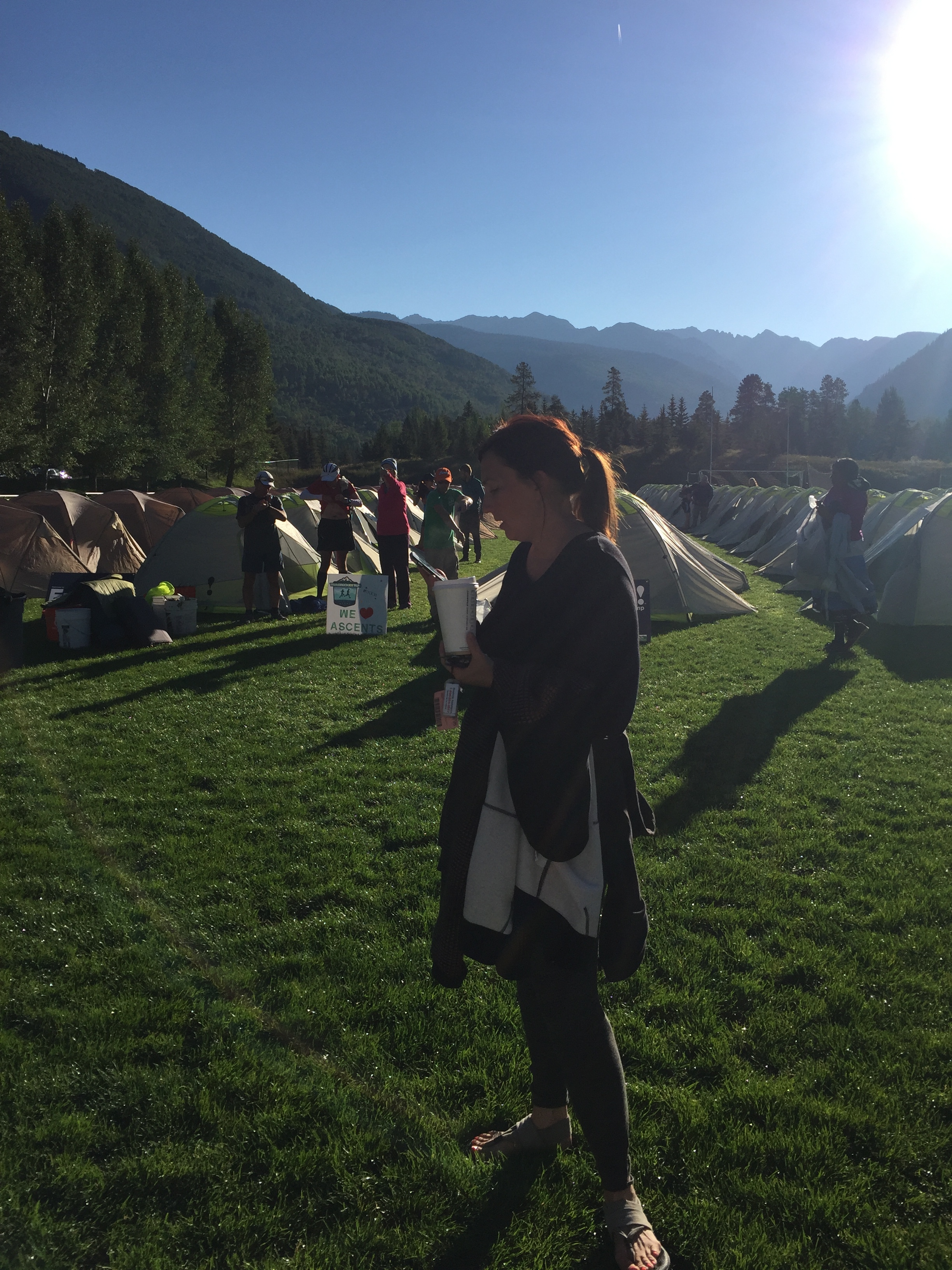 The course sent us up into the mountains around Vail, and after about 30 minutes I could see the city below…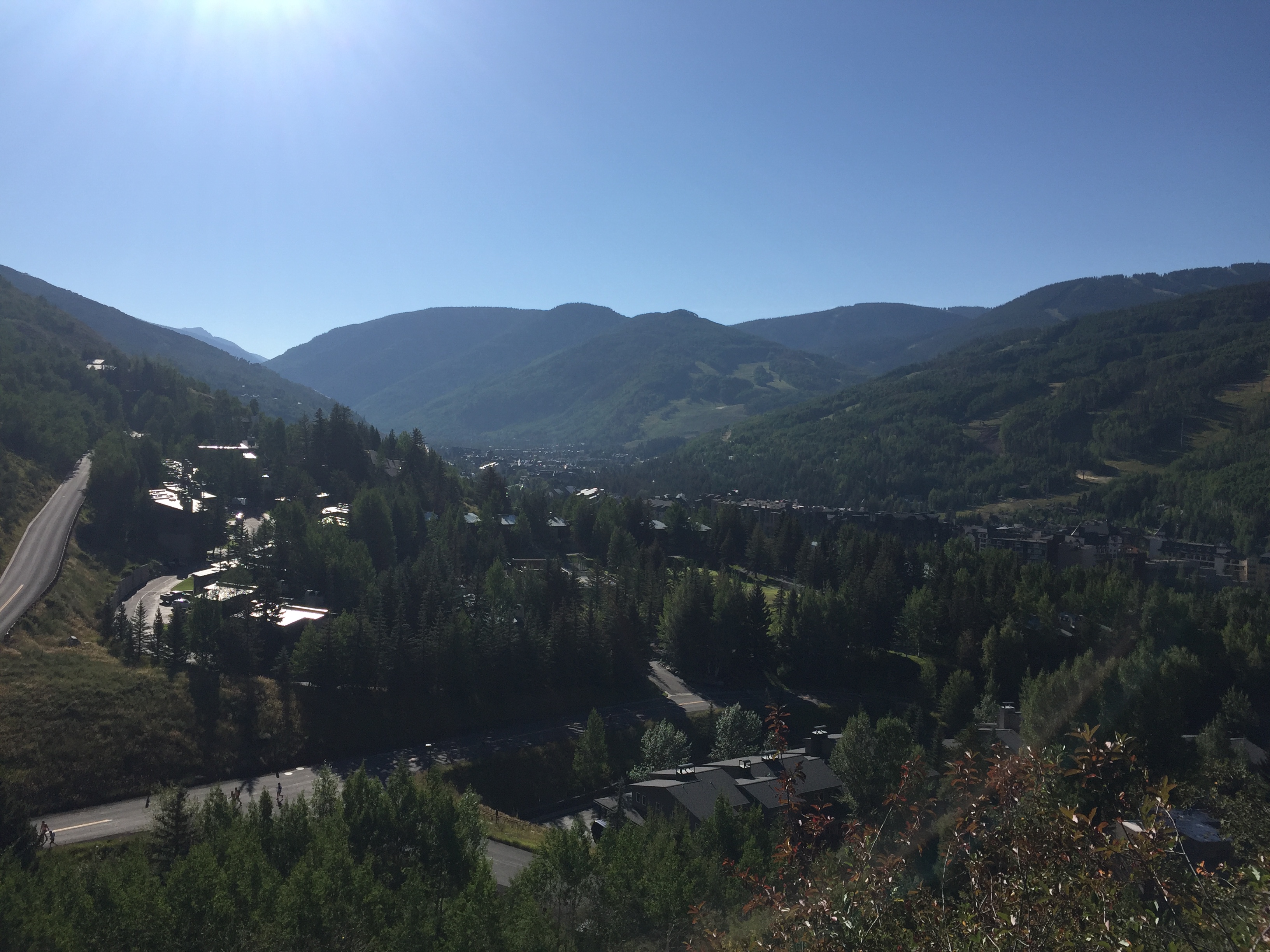 Here's the amazing birch-tree forest 🌳 we ran into midway through the day, it was a welcome sight after all the direct Sunday sun.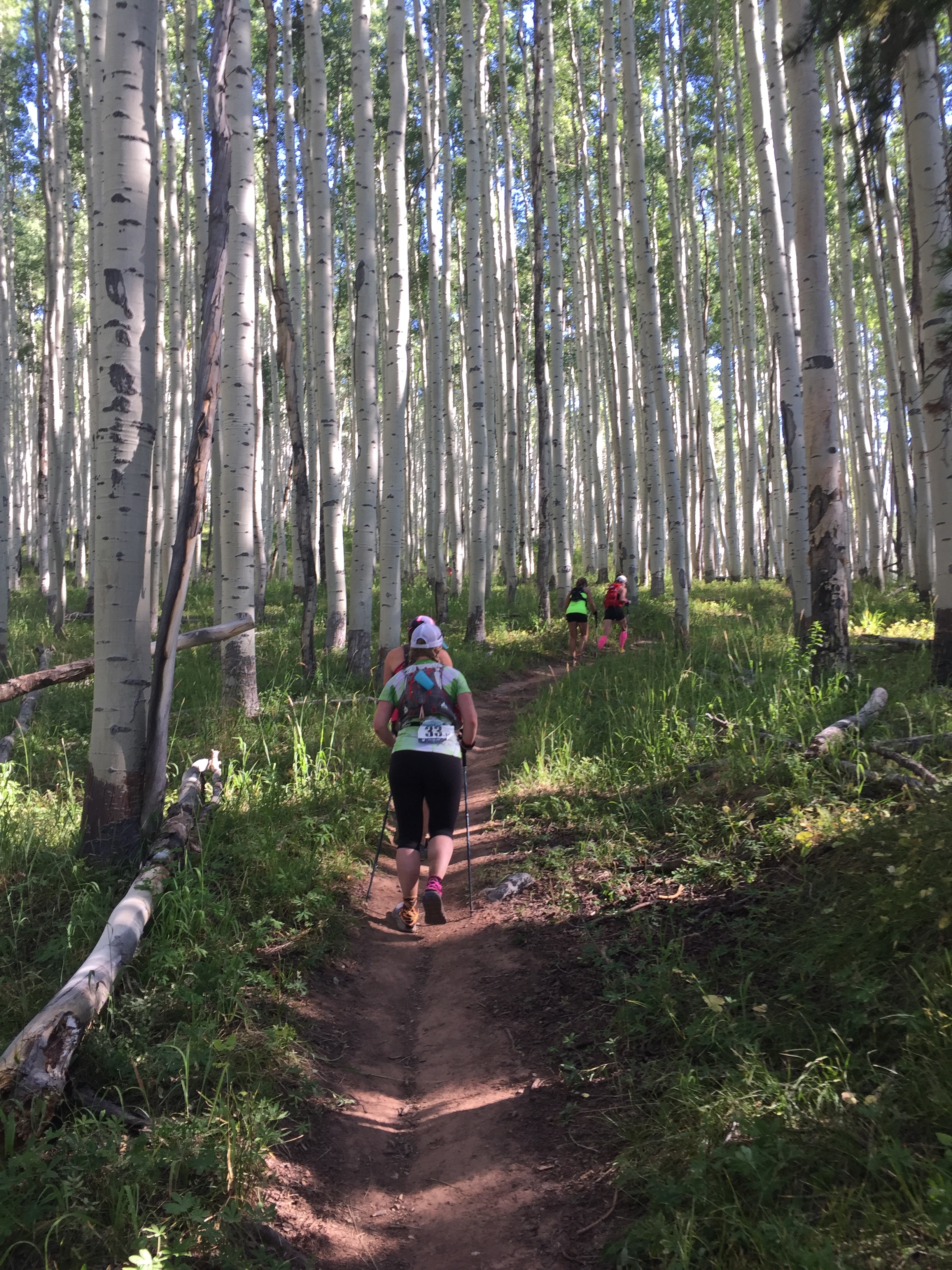 It was a gorgeous forest, and a member of the support staff dressed up in full He-Man garb appeared at one point, shouting "You have the power!!!!!"
Then I hit a painful-on-the-knee downhill that went in for about a mile near a creek; it was so steep and I did not like it. Near the end of the run, I was high up above the town of Avon grunting it out and cooking a bit in the sun. Thankfully it was windy. I can't really complain about weather as it was beautiful every race day and in the 60's or 70's.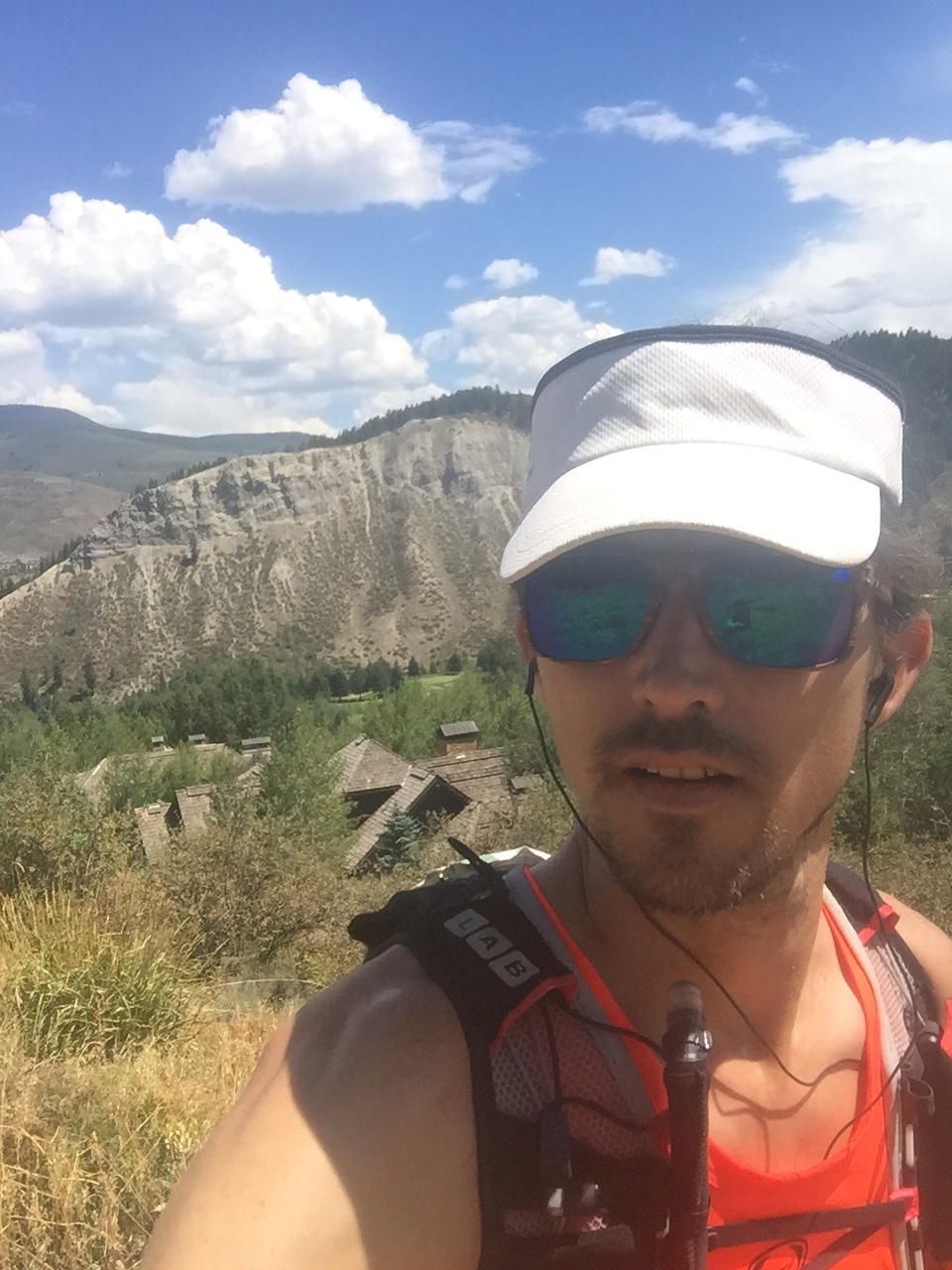 22 miles and 6 hours and 10 minutes in, I came around a bend near the finish and was actually shocked it was OVER. Here I was, with my race crew, at Beaver Creek in Avon, CO.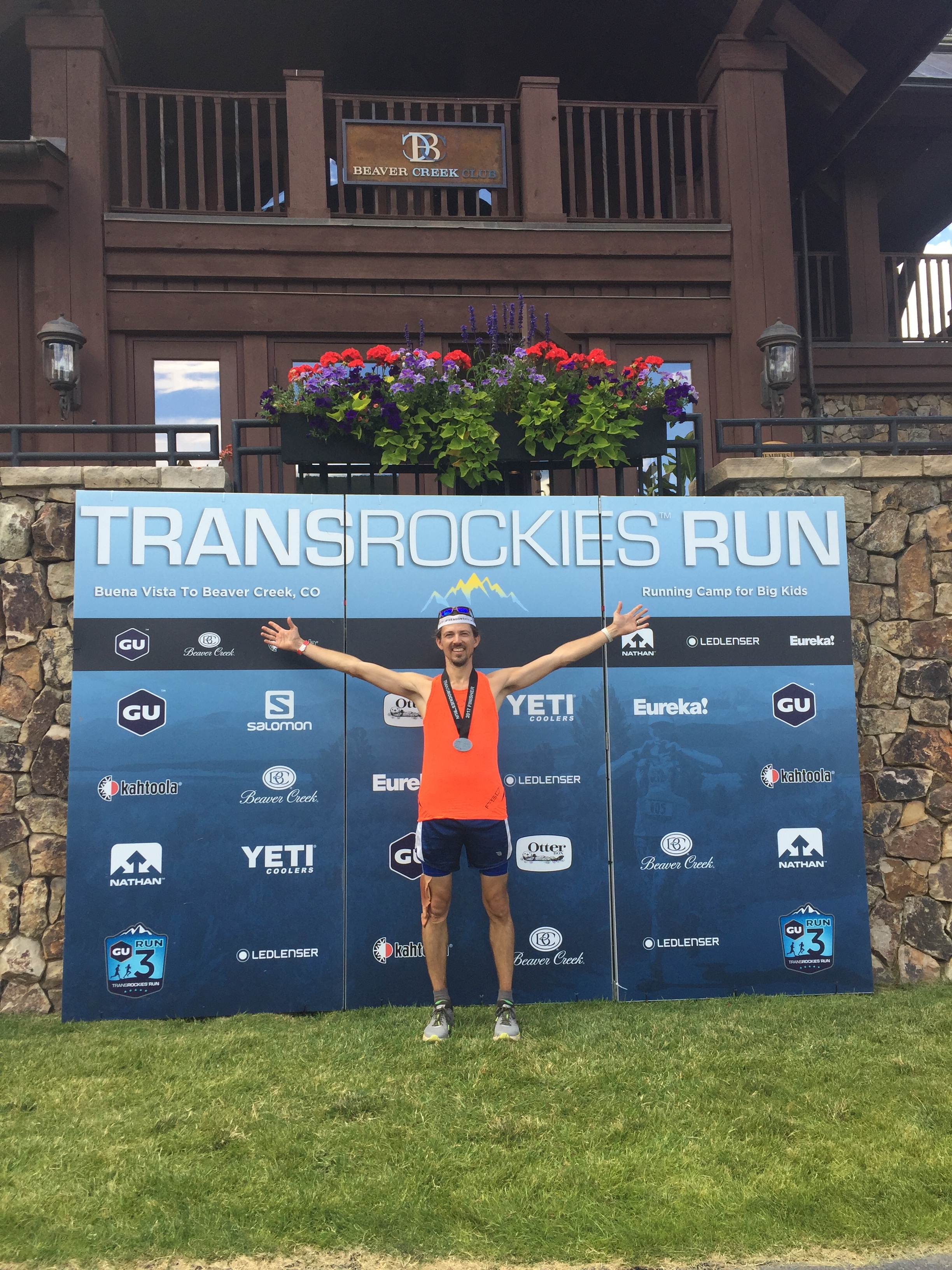 We had an awesome poolside afternoon at the Park Hyatt, followed by a nice awards banquet in the hotel. After a week of porta-johns and camping, I felt like I was living in a dream state: hanging out in 6 separate hot tubs, with waterfalls and waiters with mountains of towels, and an endless supply of food and drinks. (I'm not gonna lie; I felt a bit like Kanye.)
But for real …
Thank you to all my support peeps! This was such a challenge, but besides being able to say I ran 120 miles through Colorado mountain peaks and towns, I can also say that there's a good bit of true grit deep inside me. Sometimes all it takes is something like the TransRockies run to pull it out of you …