TUESDAY RECAP:
Yesterday was a long day. I didn't sleep well Monday night; I was up at 4am … pre-race jitters.
After some great coffee and and breakfast in Buena Vista, we made our way to the race start … I started getting nervous about 1/2 a mile out from the start line … Eeeeeeek!!! What have I gotten myself into?!
Race start was fun, rock-n-roll and a bunch of support from my team (wife & brother and sister in-laws). I was crazy excited, and READY TO GO.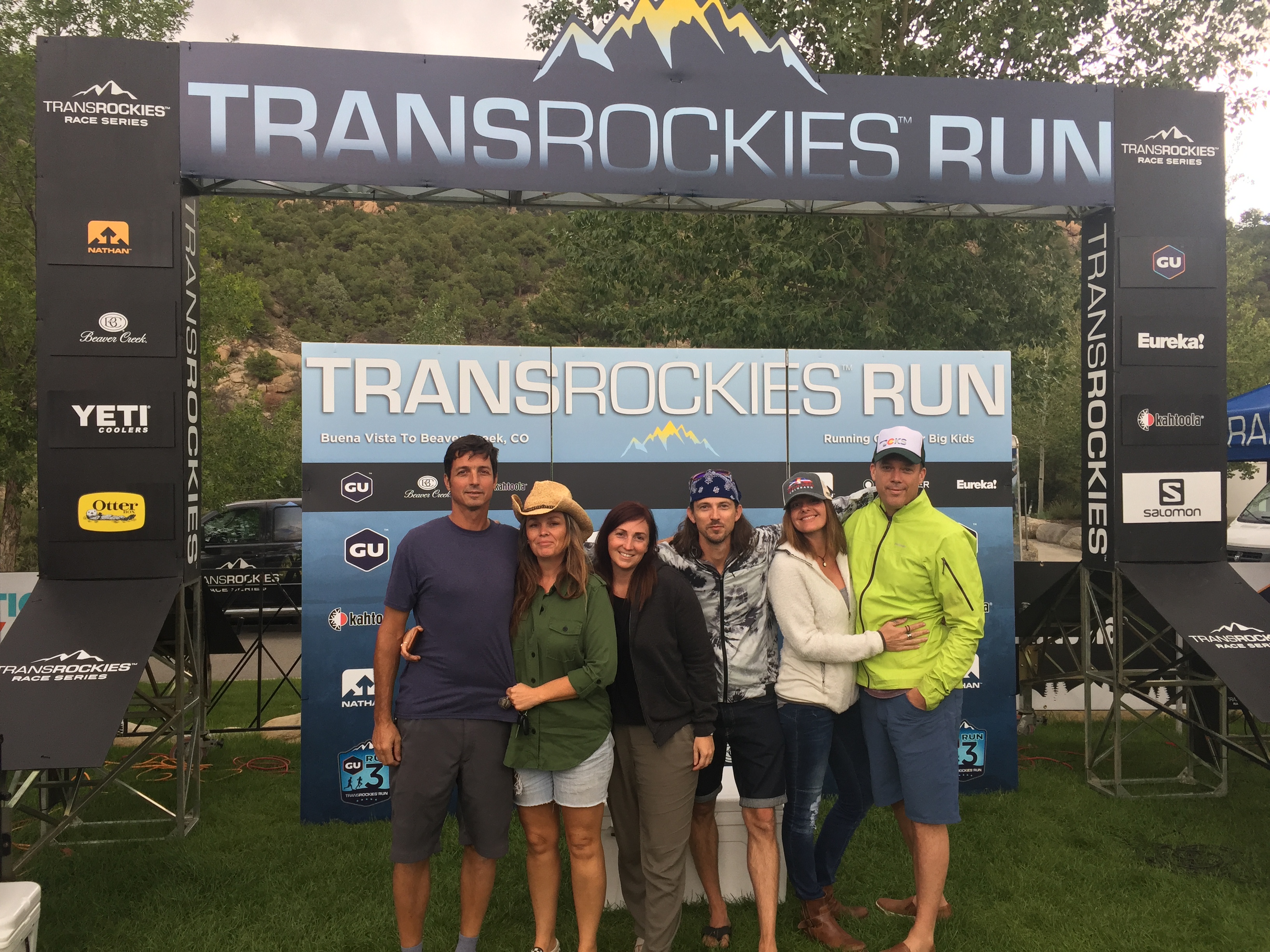 The gun went off and all the runners filed out. It was a 20.8 mile trek today; it basically looked like this: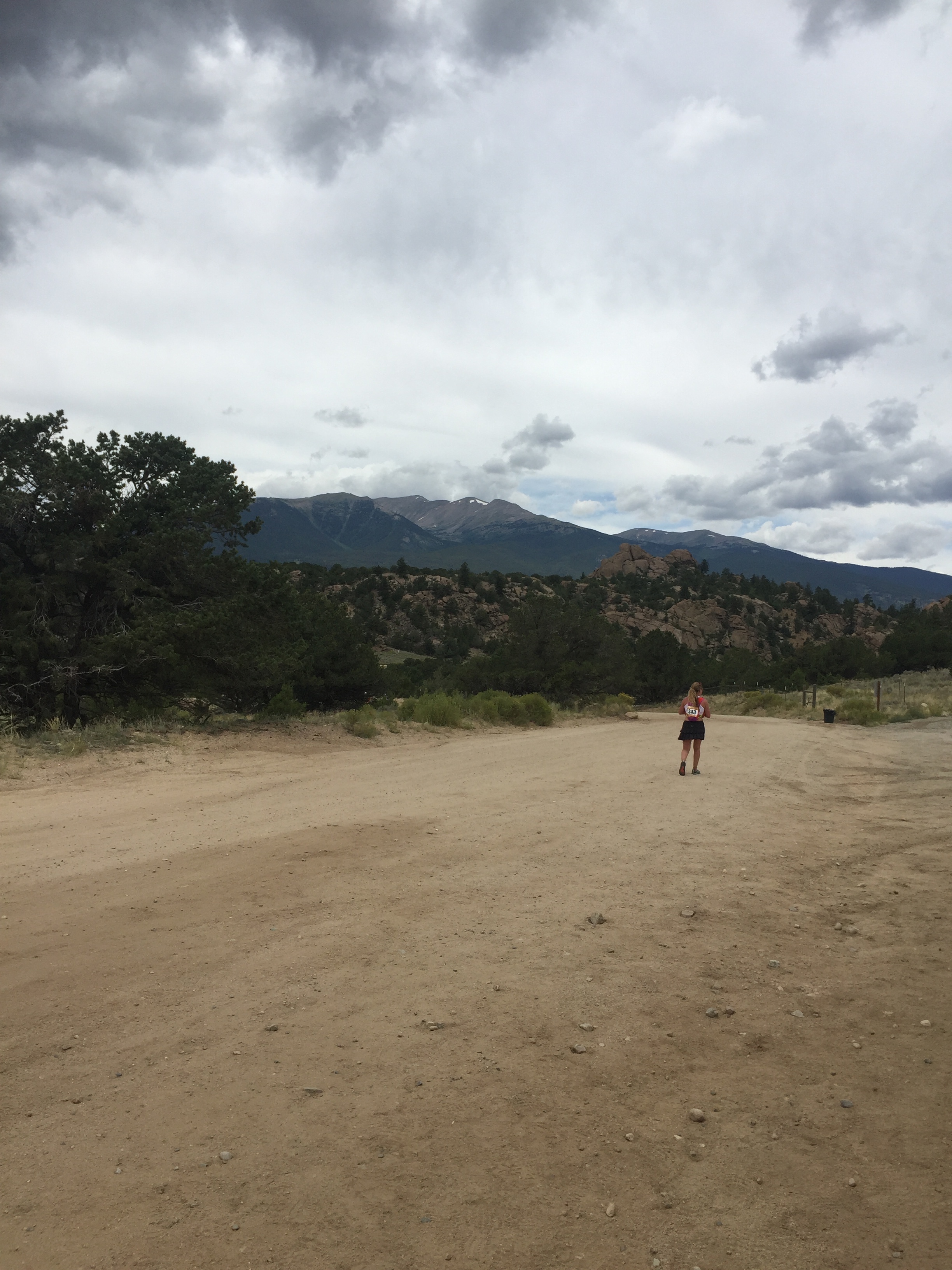 I feel like I ran pretty well today. I finished in 4 and 1/2 hours and took in some really beautiful views. Aside from some slight altitude sickness around 17 miles and my nagging knee patella, things were good. The toes are crying a bit and need some attention, though. I held back a tiny bit today. (Thankfully.)
WEDNESDAY RECAP:
Today was crazy … we made a 3200 ft ascent over Mt Hope from Vicksburg. It was quite a climb, but we were rewarded with views like this from the top: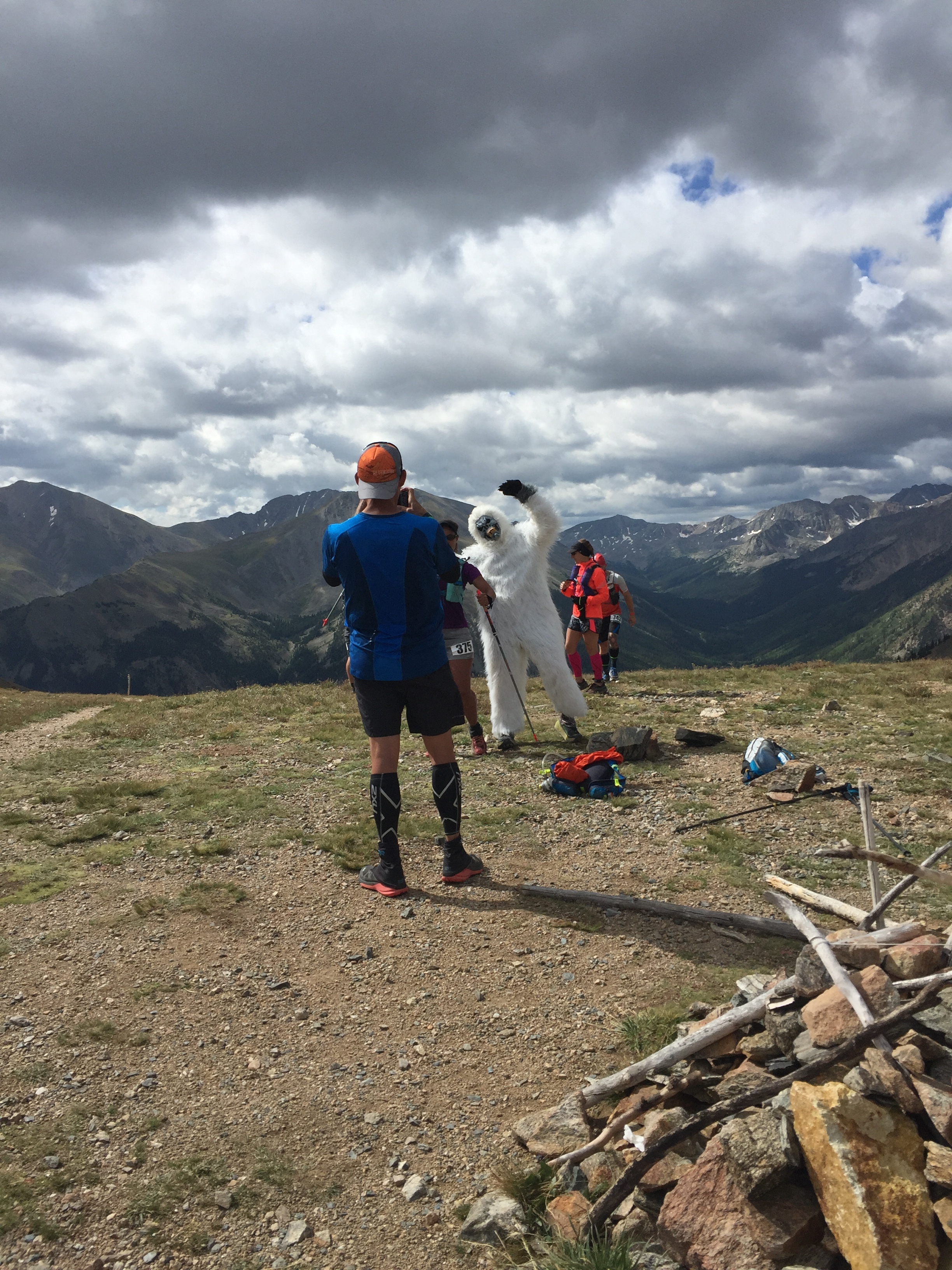 It was only about a 15 mile day today but took me 4 hours because of the summiting and subsequent descent. The descent was nuts. I thought I was going to spill a few times on the way down because of the steepness. I will say the woodsy rocky trails reminded me of Tennessee trails, and that made me smile …
Today was not great on the 'ol knee, but the toes are doing better today with some help from the medical team here!
We ended up in Leadville, CO today (the only place I've had a cellular connection thus far) and are camping here tonight before doing the longest run of the 6 days tomorrow: 26 miles.
Now, for some dinner and beloved sleep.